Seeking A Divorce in Colorado?
Colorado Springs Divorce Attorney Brian Boal Can Help
More than a million people go through a divorce in America every year. Divorce is an incredibly stressful and difficult time for the husbands, wives, parents, children, and family members involved. It is also generally one of the most complex family law legal proceedings because it usually involves a wide variety of different, highly-important issues such as the division of marital property and debt, court-ordered child custody and parenting time, child support and alimony (which is referred to as spousal maintenance in Colorado).
During this trying time, you need a skilled and knowledgeable advocate by your side who knows the system. Colorado Springs Divorce and Family Law Attorney Brian Boal is an experienced Colorado Springs divorce lawyer who will handle all aspects of your divorce as your attorney. Boal Law Firm, PC, has the experience you need on your side. Brian is skilled and experienced at handling very complex and contentious divorce cases. Perhaps you are a member of the military going through a divorce. Perhaps you are a business owner. Perhaps your case involves substantial assets. Perhaps there are allegations of domestic violence and a protection order has been issued. Whatever the case may be, Brian will work hard and fight zealously pursuing the best possible outcome for you and your family.
Protect Your Rights
Brian B. Boal will advocate for you throughout your divorce proceedings, making sure that your spousal rights are always protected. He has the knowledge and experience you need on your side.
Child Custody
Parental responsibilities (or child custody) and child support can often be difficult to resolve. Brian B. Boal will fight tenaciously for your parental rights and responsibilities.
Equitable Asset Division
Don't take a chance losing out on thousands or tens of thousands of dollars in marital assets, property or your business. Maximize your chance of getting everything you deserve with Boal Law.
Understanding Divorce in Colorado
Colorado is what is commonly referred to as a "no-fault" state for divorcing couples. Divorce is not handled as a punitive legal proceeding by Colorado courts, and judges are generally not concerned with who is to blame for the marriage ending. Put another way, Colorado divorce laws are not designed to prove who was right and who was wrong in the marriage. It is simply designed to end the marriage, establish the parties' parenting rights and support obligations, and fairly and equitably divide up all property and debt in the marital estate.
Asset Division During Divorce
By law, property is to be divided fairly and equitably. Equitable does not necessarily mean equal, and each spouse's contributions to the marriage can be non-economic as well as monetary. Perhaps one spouse stayed at home to raise the children while the other worked. The stay-at-home parent may nevertheless be entitled to a larger portion of the marital property such as the marital home, or he or she may get alimony, which is also called spousal support or spousal maintenance in Colorado. You can find out more about asset division here from an experienced Colorado Springs Divorce Lawyer.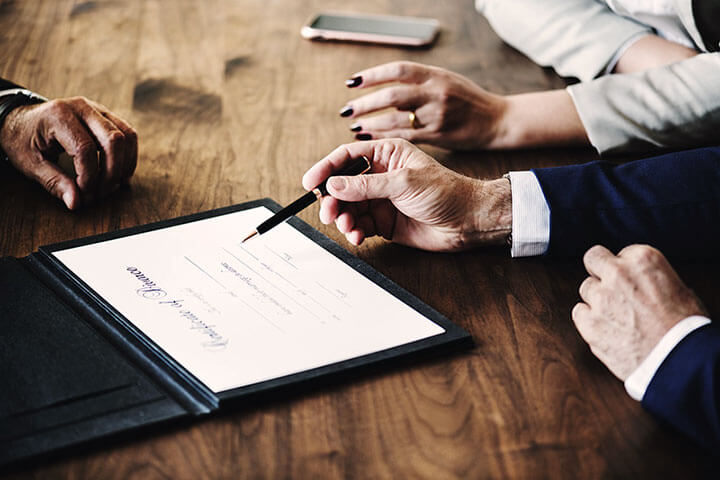 Child Custody (Parental Responsibility)
When it comes to divorce issues involving children, our Colorado Springs family law attorneys can help! The law requires courts to make decisions about custody, parenting time, and decision-making authority based on what is found to be in the best interests of the child (not the parents). The safety and well-being of the child come first. Child custody, visitation, and parenting time arrangements most often involve both parents, as the Colorado General Assembly has legislated that frequent and continuing contact with both parents is in children's best interests in most cases. Making your case to the judge or magistrate for parenting time, property awards, and support payments is tough, because your spouse or spouse's attorney is usually asking for something completely different from what you want. As an experienced attorney and advocate, Brian Boal will use his knowledge and skill to build and present your case to the court in the best way possible to show the judge why your parenting plan is in your children's best interests, and why your requests for property and support are fair, equitable and appropriate under the circumstances. He will counsel you on your options and the potential outcomes and help you make the best possible decisions